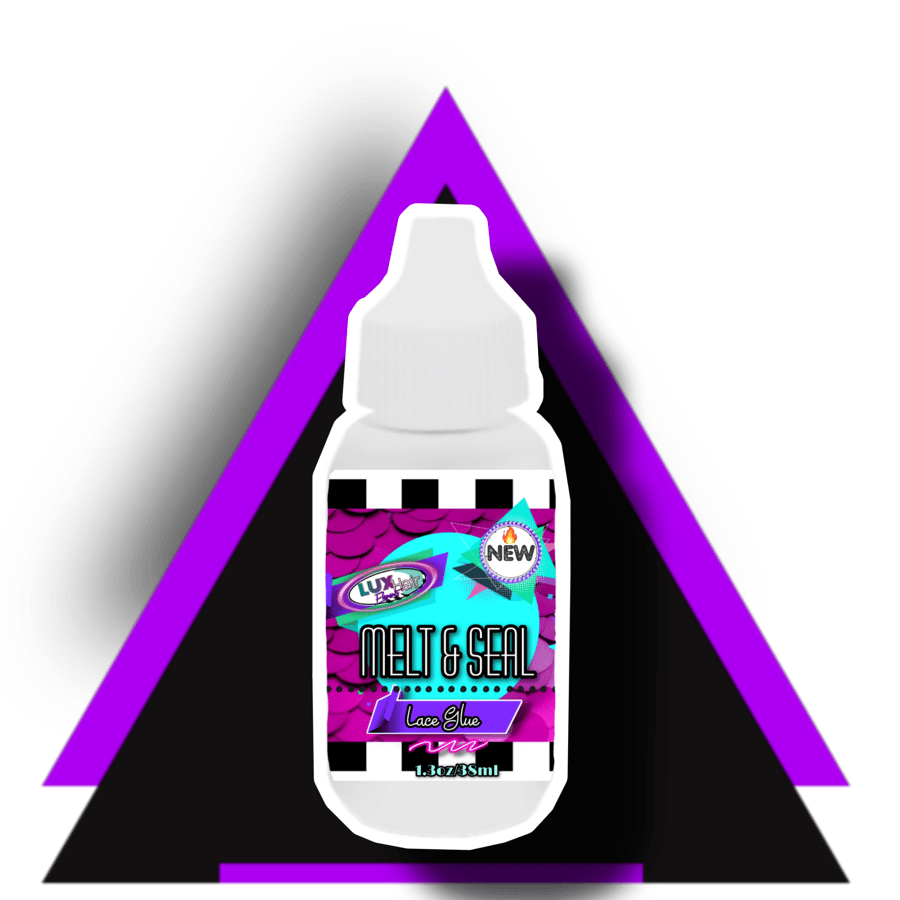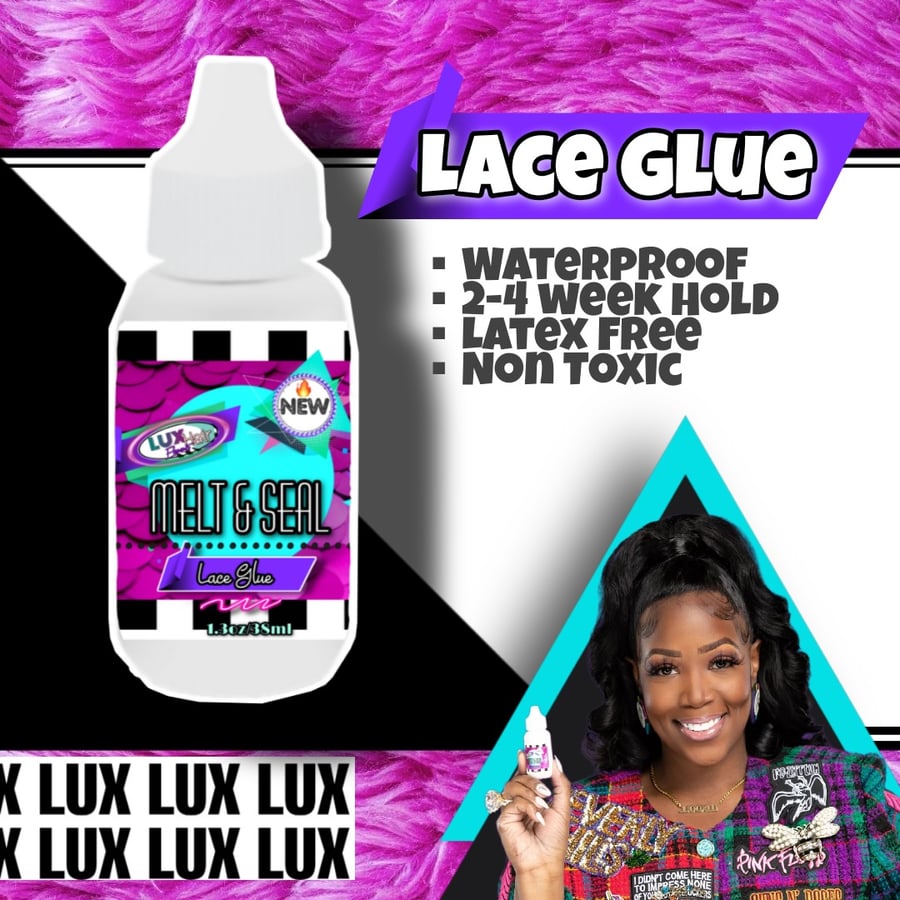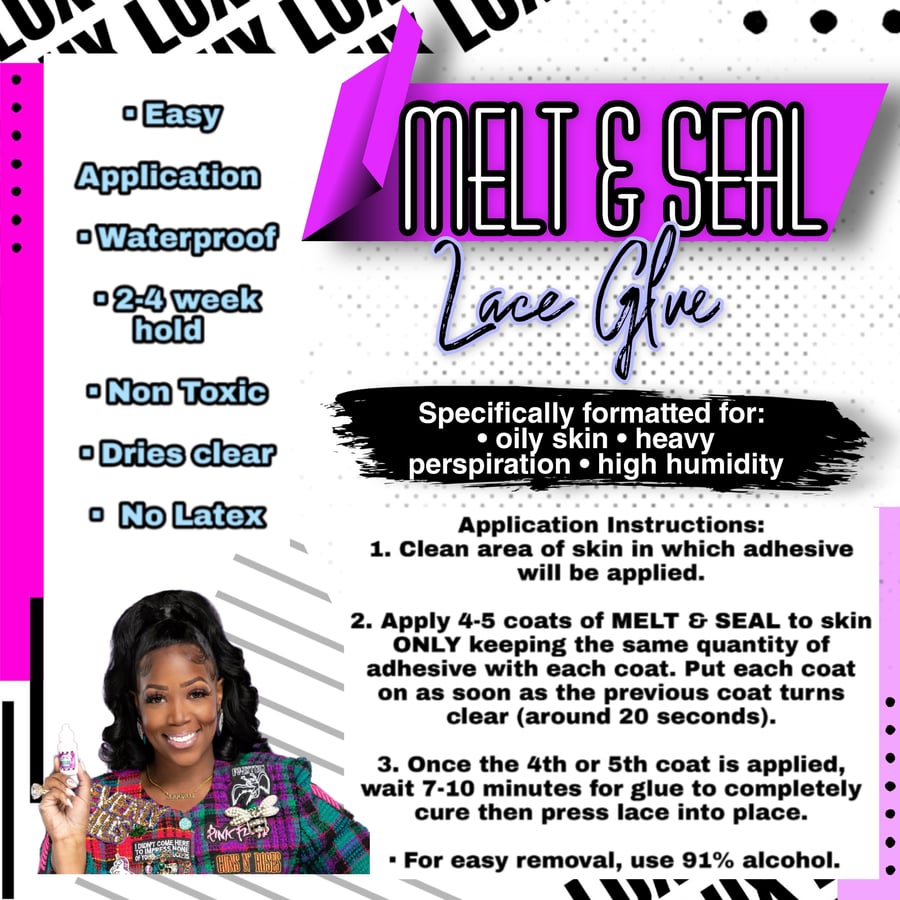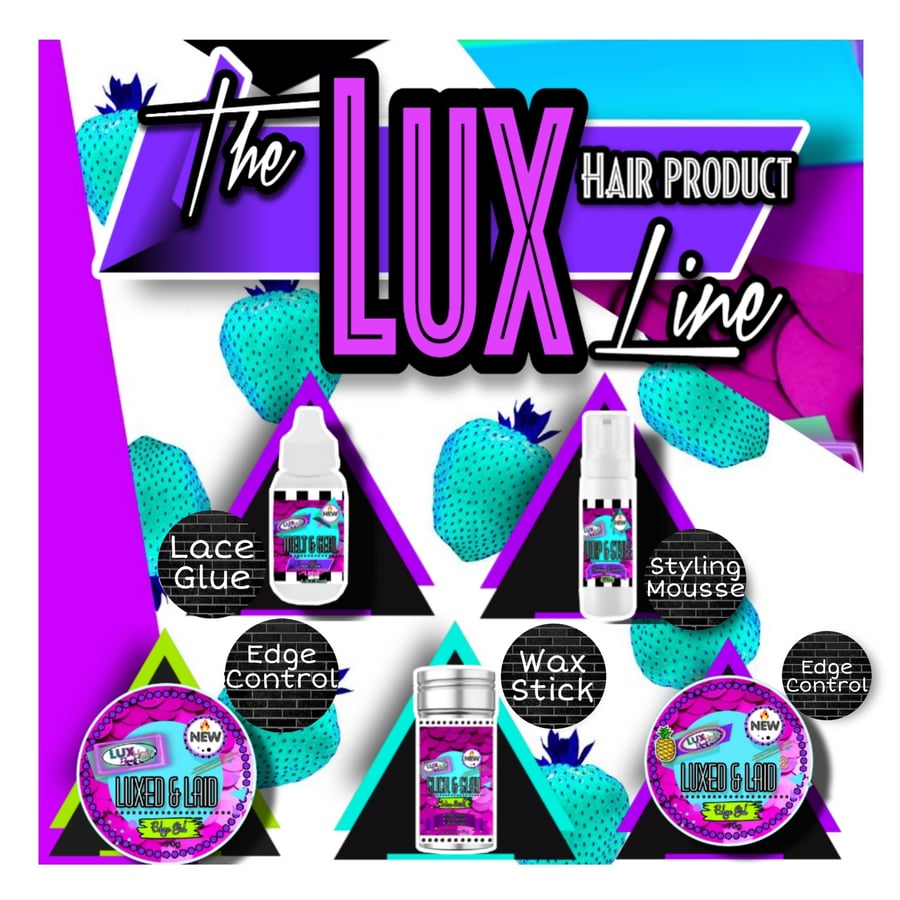 Melt & Seal Lace Glue
$

14.00
MELT & SEAL is specially formulated for oily skin, heavy perspiration and high humidity.
▪︎Easy Application
▪︎Waterproof
▪︎2-4 week hold
▪︎Non Toxic
▪︎Dries clear
▪︎ No Latex

Application Instructions:
1. Clean area of skin in which adhesive will be applied.
2. Apply 4-5 coats of MELT & SEAL to skin ONLY keeping the same quantity of adhesive with each coat. Put each coat on as soon as the previous coat turns clear (around 20 seconds).
 
3. Once the 4th or 5th coat is applied, wait 7-10 minutes for glue to completely cure then press lace into place.
▪︎For easy removal, use 91% Alchohol