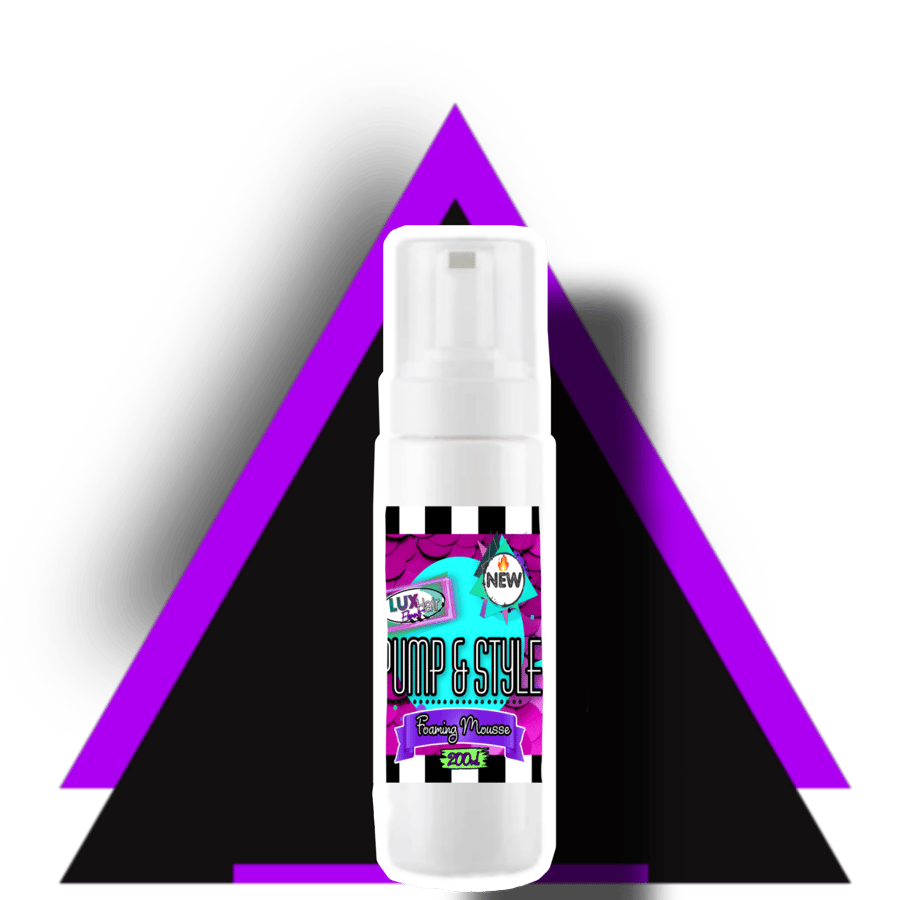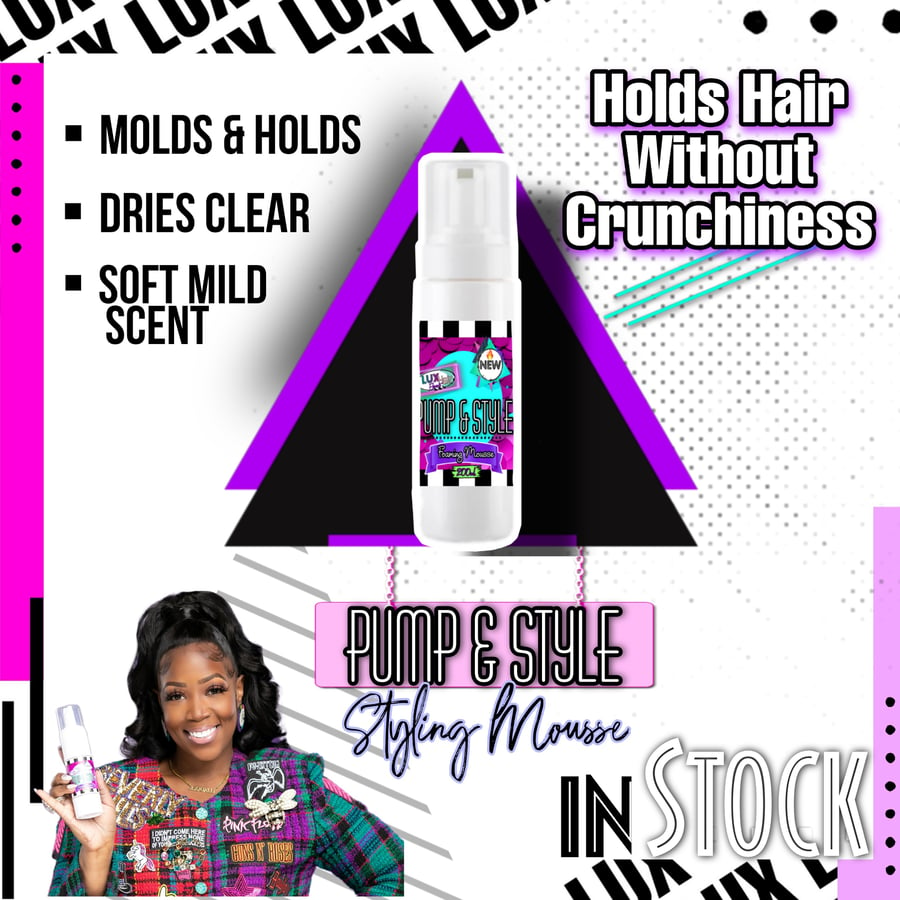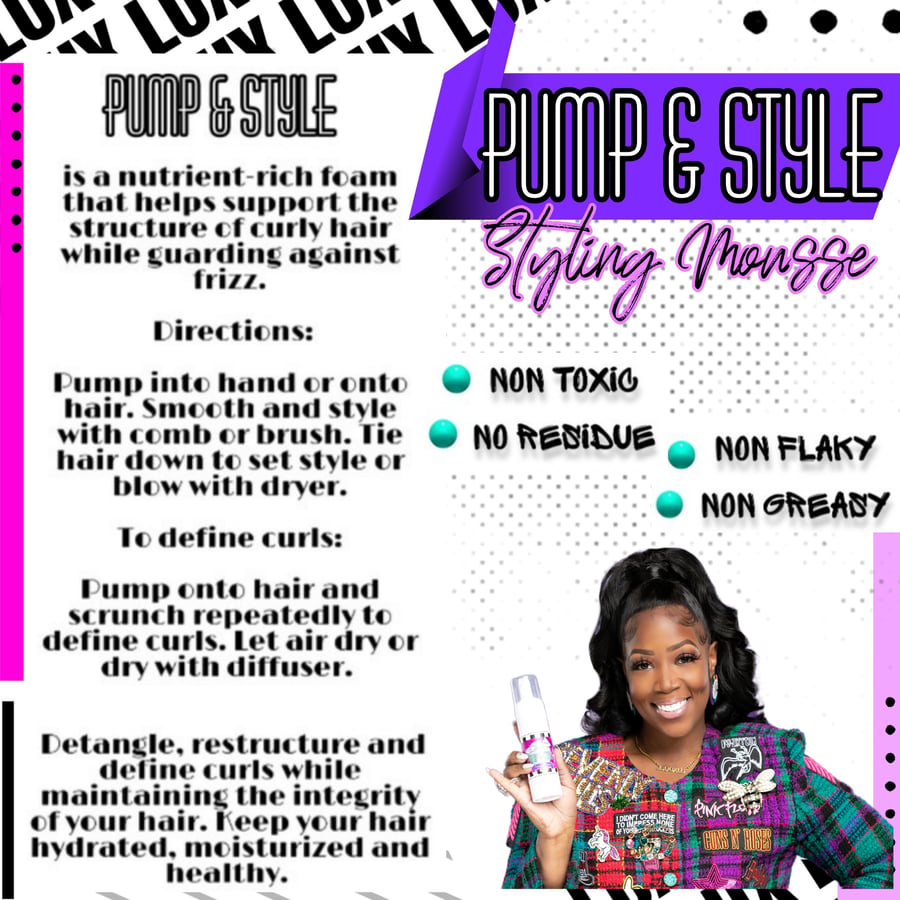 Pump & Style Mousse
$

12.00
Pump & Style is a nutrient rich foam that is perfect for setting/molding and helps support the structure of curly hair while guarding against frizz.
▪︎Directions: Pump into hair or hand, apply to hair and smooth with comb or brush. Tie down to set or blow dry.
▪︎To define curls: Saturate hair with mousse and scrunch repeatedly. Air dry or blow dry with a diffuser to style.
▪︎Pump & Style is a super versatile product. Detangle, restructure and define curls while maintaining the integrity of your hair. Keep your hair hydrated, moisturized and healthy. 
▪︎200ml